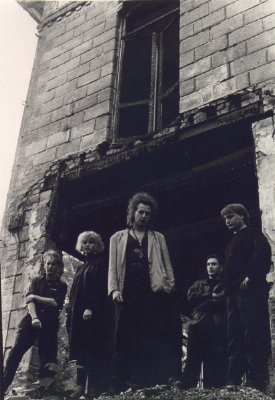 Bélgica.
(1985-1992)
Membros:
Jo Casters "La Bete Noire" (guitarra, baixo, piano, teclas, voz);
Marianne Valvekens "Ice Queen" (voz, teclas, letras);
Herman Gillis
Banda belga dos anos 80, mudam de estilo em cada álbum. Desde o electro pop, a sonoridades gótico new wave a punk.

Discografia:
«Gioconda Smile», 1984
«Hum and Haw», 1985
«Tales of Doom»
, 1986
«Tetra»
, 1988
«En Grand Colere», 1988
«Pity for the self», 1989
«Love is colder than death»
, 1989
«Marianne»
, 1990
«Complicated Compilated 84-89»
, 1990
«Sense of Purpose», Junho 2010
EP's, Singles:
Discogs
Musica que é uma versão de vários grupos entre os quais a mais conhecida é dos The Cure.

Fontes: Site Oficial, Myspace, Blog DarkJJ, Blog Total Wire, Discogs, Blog Dark Records, Blog Pignes